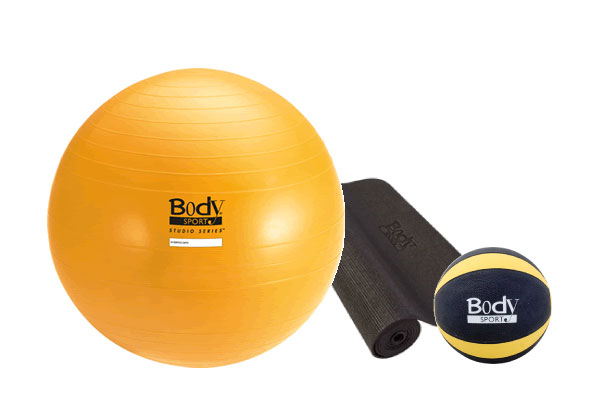 Build your fitness foundation from your core
Stability training is one of the most effective ways to build a solid core. Combine the Stability Training Pack with your favorite lolo apps like Easy Abs, Easy Arms, Easy Legs, Killer Butt, 7-Minute Workout, and Boot Camp Challenge to drastically improve the impact on your core. Working out on an unstable surface causes the muscles deep within the torso to work together to stabilize the spine and provide a solid foundation for all movement. This is a great type of training for anyone, from athletes to grandmothers. Athletes benefit from a solid base that makes all their movements more efficient, but everyone becomes more efficient at performing the activities of daily life.
Benefits of stability training:
Improves posture
Improves balance
Increases power
Reduces the chance of injury
Reduces back pain
Improves athletic performance
Makes it easier to perform activities of daily living
Shapes and tones the entire midsection
More efficient movement allows for increased endurance
Secure Checkout
Our online store is powered by Stripe, the revolutionary online payment processor trusted by thousands of sites and apps. They are a certified PCI Service Provider Level 1, which is the most stringent level of certification available. All orders are protected by 256-bit encryption to ensure absolute security.
We are here for you
We have always provided great service at lolo. We are here to answer any questions you have about our apps and offer advice on diet, exercise, and supplements. Feel free to contact our qualified premium support team at support@lolofit.com about any questions you may have concerning lolo products or if you need advice on your diet and exercise program. We care about your results and we are always here to help you reach them.
Product details
65" Slow Release Stability Ball (will not pop if accidentally pierced)
8 LBS. Medicine Ball
72" x 24" x 1/4" Thick Yoga Mat
Free Shipping